Los Angeles Sprinter Rentals
Your best option for large groups at LAX when you want a driver
Curbside Inside or Planeside
We can pick you up curbside, at the baggage claim, on the jetway or even on the tarmac. 
Your driver will always arrive on time in a meticulously clean sprinter to ensure that your ride with us is smooth and efficient.
We know how important it is to arrive relaxed, whether you're just coming from a vacation or going on one.
More options for airport limo service
If you need to transport between 6 and 18 passengers from LAX to a hotel, Airbnb or anyplace in the southern California area, your best option is a Mercedes Sprinter.
Sprinters work with groups between 6 passengers and 18 passengers when an SUV is too small and a charter bus is too big.
Our drivers know the best routes to and from all hotels and neighborhoods in the Los Angeles and Orange County and will deliver seamless service for all your travel needs. 
Greeter Services available – Having a greeter meet you or your guests at the arrivals gate is perfect for VIPs or those that want that special touch when arriving at LAX or any other airport in the world.
Limo service at all major airports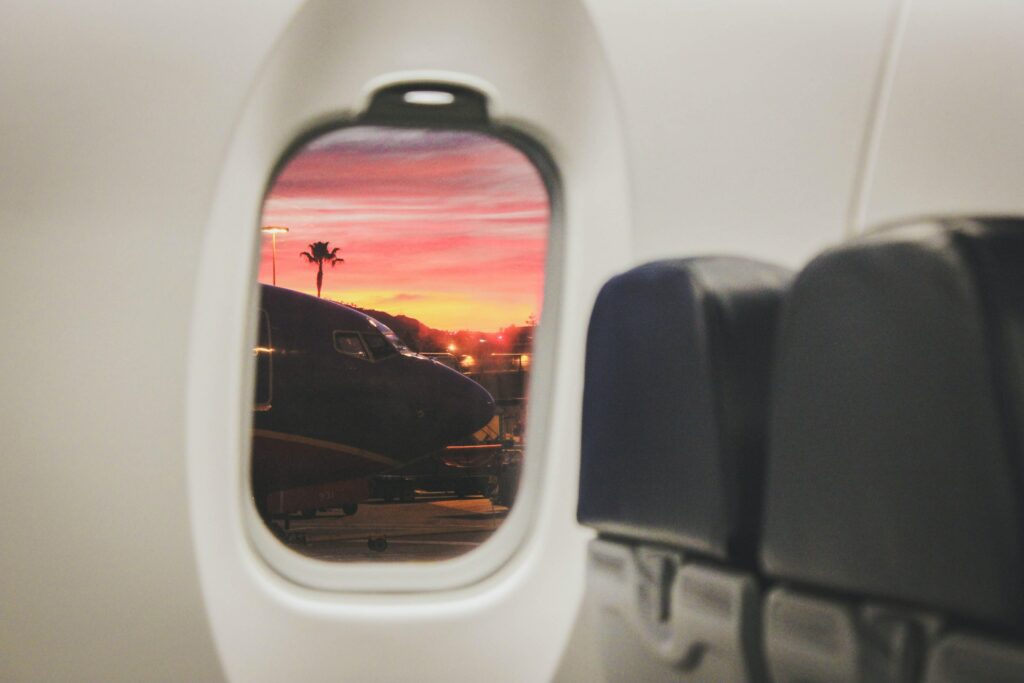 Major airports served:
Los Angeles International Airport
Ontario International Airport
John Wayne Airport
Hollywood – Burbank Airport
Long Beach Airport
Sprinters are made in several different configurations. Some are done at the Mercedes factory and others are done by limo coachworks designers.
Let's take a look at the different configurations. Although they all look similar on the outside, our coachbuilders make extensive modifications to the inside.
The sprinter coach is great for simple transportation and can accommodate up to 15 passengers.
The sprinter executive offers a great deal more comfort and luxury. Seating from 6 to 10 passengers
The sprinter limo configurations are great for a night on the town with your friends. Our limos seat up to 12 passengers comfortably.
Jet Sprinters are the ultimate in luxury. Often called a "private jet on the ground". Jet Sprinters seat 6 to 7 passengers. 
The Mercedes Maybach Sprinter is the ultimate in design and comfort.
Why Sprinters are so great
The Mercedes Sprinter has become the industry standard for transporting groups between 6 and 18 passengers.
The main reason for this is that the ceiling of the sprinter is very high and that allows the guests to stand up while getting in, getting out and while traveling. This may not seem to be a big deal but if you have ever tried to get in and out of a stretch limousine, it isn't fun or easy especially if you are wearing a dress.
For drivers and chauffeurs, the vehicle drives like a mercedes so it is incredibly comfortable for long haul limo trips. This comfortable ride is not limited to the driver of course.
The rear seats have been designed specifically to give the passengers the highest level of comfort available in the limousine industry.
Picking up passengers at LAX with a Sprinter
Due to the low ceilings in the parking lots at LAX, we will not be able to have  the driver park in the lot and greet you at the baggage claim.
All sprinter and bus drivers wait at the livery staging area just outside of LAX and wait for you to get your bags and head out to the curb. The driver will then drive around the loop and pick you up at the curb at the arrivals area of your terminal.
We offer several possible options for you and your guests when arriving at the airport.
Each airport has from one to several fixed based operators to facilitate private plane take offs and landings. These operators often provide high end lounges for you and your guests.

Private jet service pick up is mostly serviced by SUVs or sedans. All FBO pickups are charged on an hourly basis.
We will need the tail number of your plane to track the flight and to drive the vehicle on to the tarmac for pickup when on-tarmac pickup is available.
We'll meet you at the gate